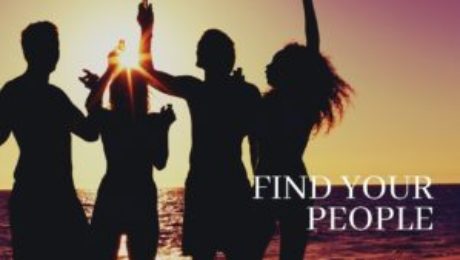 When I first embarked on my journey to self love I became obsessed with Self Help Books. Lessons on How to be the best version of yourself, take nothing personally, and even books on how to change your relationship with money.
I remember reading a quote in one of the books at the time (of course the title escapes me as I write this blog) that has stayed with me ever since.
"If you're the smartest person in the room you're in the wrong room" wow just mind blowing when I read this.
I've always had an excitement for learning, I love peopling and consider myself a social butterfly. In my early twenties I would go to parties by myself because I just felt like I couldn't rely on friends or the avid "I'm just not feeling up to it" or worst ghosting not replying to my text after making plans. Call me crazy but I love meeting new people! It lights me up, so when I came across this saying "if you're the smartest person in the room you're in the wrong room" obviously you start to take inventory of who you are spending your time with.
Now this goes hand in hand with the famous quote, "you become the 5 people you spend most of your time with" and of course we can love our family, but they all tend to drive us a little cray, am I right?
Out of eagerness I became a YES person, said yes to concerts, community events, house parties, (all before pandemic life of course) I even yes to running my first Tough Mudder because well why not? All of these "yeses" were for the sake of meeting new people and learning!
It truly is about getting out of the comfort zone. I know some of you reading this post may be saying to yourself I'm an introvert I can't do that, and I get it, the fear is real. What if I get rejected, what if these new people don't like me, what if I say something wrong, all of these "what ifs". Nothing grows from a comfort zone, its like exposure therapy you must try and try again.
So here's what I took away. The more I put myself out there and was open to vulnerability the more I grew. Even family members noticed my moods change and my vocabulary too. So I leave you with some self inquiry: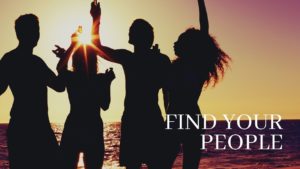 Who is in this room with you?
Who are you? The social butterfly, the observer, the class clown you name it if you wish.
What lights you up?
What scares you?
NOW do that thing, you know the fear, yeah that one…face the fear and do it anyways!
Peace&Love,
Sarah Melody.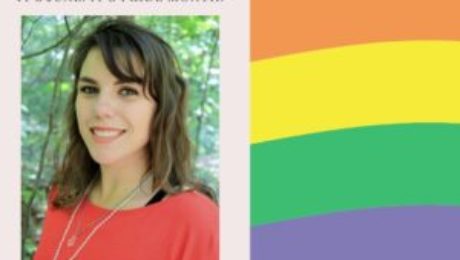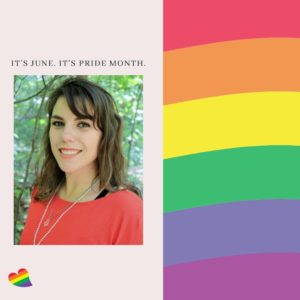 Happy Pride month!
Let me take a moment to reintroduce myself. I'm Sarah, the founder and yoga teacher here at Anahata Yoga from the Heart. Some of you may know my story that I've struggled with anxiety and depression for most of my life, and that struggle is WHY I opened Anahata Yoga 2.5 years ago. The idea sparked during my time at the Mental Health Day program at RVH here in Barrie. I checked myself into the hospital after my 3rd battle of depression seeking help to understand why I felt this way. During this program I started practicing yoga regularly to help ease my stress and anxiety. When I'm passionate about something I start to tell ALL my friends and family (and pressure them to join in too haha). I told my peers in the mental health program how much yoga was helping me in addition to our group, and the majority response was "I can't afford yoga" or "I'm off work right now due to my mental health". Mind Blowing! How can anyone get better if therapies and self care practises are so expensive? I didn't see it as expensive or unattainable at that time in my early 20's when I had the luxury of living at home rent free, and my only expense aka entertainment fund was going to yoga. That sparked the idea of affordable yoga for ALL and is why we have our Pay it Forward Program at Anahata!
For the longest time I blamed or labelled my anxiety and depression on my work and being an overachiever, "Coming Out" was a HUGE factor on my mental health. And even though my family and friends were accepting of my sexuality there was still that unlinking fear of judgement.  I lost friends when I "came out", and for a period of time I was in denial of my sexuality and was too busy "people pleasing" that I never spoke up about the societal pressures that were impacting my anxiety. I'm a believer you can love whoever you want, and I'm so grateful to know that our yoga community is accepting and understanding.
Fast forward 10 years later after "coming out" as bisexual (if you need to label it) to my family and friends, I am happier than EVER. I love the person I am, and I feel EMPOWERED (finally) as a community leader and entrepreneur to share my story. But it didn't happen overnight. Years of self-help books, yoga, mediation, chanting, trips of finding myself have all shaped the person I am NOW.
I want to thank my yoga community for loving me just the way I am. I only "publicly" came out a year ago. I've never felt more comfortable in my skin.
June is pride month and as your friend I want to remind you to keep being kind, practice non judgement (yoga!) and open that big heart of yours. Be authentically YOU.
Peace&Love,
Sarah Melody 
Founder & Yoga teacher Anahata Yoga from the Heart