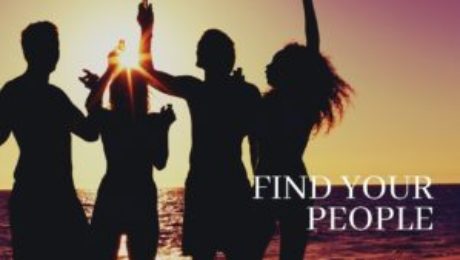 When I first embarked on my journey to self love I became obsessed with Self Help Books. Lessons on How to be the best version of yourself, take nothing personally, and even books on how to change your relationship with money.
I remember reading a quote in one of the books at the time (of course the title escapes me as I write this blog) that has stayed with me ever since.
"If you're the smartest person in the room you're in the wrong room" wow just mind blowing when I read this.
I've always had an excitement for learning, I love peopling and consider myself a social butterfly. In my early twenties I would go to parties by myself because I just felt like I couldn't rely on friends or the avid "I'm just not feeling up to it" or worst ghosting not replying to my text after making plans. Call me crazy but I love meeting new people! It lights me up, so when I came across this saying "if you're the smartest person in the room you're in the wrong room" obviously you start to take inventory of who you are spending your time with.
Now this goes hand in hand with the famous quote, "you become the 5 people you spend most of your time with" and of course we can love our family, but they all tend to drive us a little cray, am I right?
Out of eagerness I became a YES person, said yes to concerts, community events, house parties, (all before pandemic life of course) I even yes to running my first Tough Mudder because well why not? All of these "yeses" were for the sake of meeting new people and learning!
It truly is about getting out of the comfort zone. I know some of you reading this post may be saying to yourself I'm an introvert I can't do that, and I get it, the fear is real. What if I get rejected, what if these new people don't like me, what if I say something wrong, all of these "what ifs". Nothing grows from a comfort zone, its like exposure therapy you must try and try again.
So here's what I took away. The more I put myself out there and was open to vulnerability the more I grew. Even family members noticed my moods change and my vocabulary too. So I leave you with some self inquiry: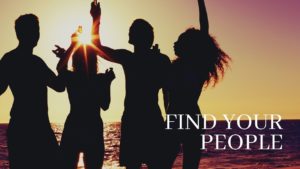 Who is in this room with you?
Who are you? The social butterfly, the observer, the class clown you name it if you wish.
What lights you up?
What scares you?
NOW do that thing, you know the fear, yeah that one…face the fear and do it anyways!
Peace&Love,
Sarah Melody.