Events
Join us for our 8-week Calm (gentle yoga) series where we will focus on breath work, hip and shoulder mobility, mindfulness, and community connection. Perfect series for those new to yoga, or getting back into their practice or anyone that is looking to progress in their practice. Stay accountable and committed through this 8 week series.
The Calm Registered series is offered on Tuesdays & Fridays. Prices listed below is based on one class a week for 8 weeks. Chose from Tuesday or Fridays. Sign up for both dates and receive a FREE Class!!
Winter 2020 Dates:
| | |
| --- | --- |
| Friday January 10th |    Friday February 7th |
| Friday January 17th |    Friday February 14th |
| Friday January 24th |    Friday February 21st |
| Friday January 31st |    Friday February 28th |
| | |
| --- | --- |
| Tuesday February 4th  |    Tuesday March 3rd   |
| Tuesday February 11th  |    Tuesday March 10th  |
| Tuesday February 18th  |    Tuesday March 17th  |
| Tuesday February 25th  |    Tuesday March 24th  |
Book online to reserve your spot or sign up in studio. Cash, e transfer, credit and cheques accepted.
If you are new to the studio please arrive 15 mins early to fill out a waiver and set up so we can start class on time
Investment: $128 (8 weeks) or single class drop in fee $18
BGR
Bradford Greenhouses Women's Show
Bradford Greenhouses Women' s Show
Saturday January 18 & Sunday January 19th
Barrie's LARGEST show dedicated to Women! Join us to see the latest in Health & Wellness, Beauty & Skin Care, Fashion, Home Accents, Design, Food, Fitness and a whole lot more! Admission is FREE.
MED
Guided Meditation and Gentle Flow
Our Monthly Meditations are back now offered on Sundays!
Join Intuitve Healer Meaghan Kellet and Yoga teacher and Founder of Anahata Yoga Sarah Melody for a night of recharge and relaxation.
7:00 pm (75 min)
Sunday January 19
Sunday February 16
Sunday March 22
NUTR
Nutrition Plus Community Health Market Guest Speaker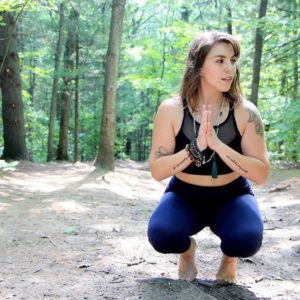 Yoga for Everyone! -Nutrition Plus Community Health Market
Join Sarah Tuesday January 28th 1:00-2:00 pm at Nutrition Plus
42 Maple Avenue
For an afternoon of yoga for Everyone! Guest lecture and free class!
WINTR
Winter Fest - City of Barrie
Join Sarah at Winterfest for an afternoon of a snow filled yoga practice! Free at Meridian Square
Saturday February 1st 11:00 am AND Sunday February 2nd 12:00 pm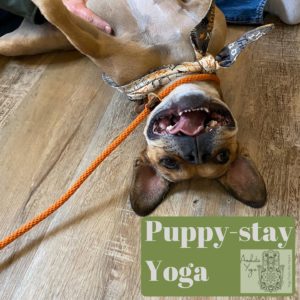 By request for all our animal lovers ....
🐶 🐶 🐶
***Puppy-Stay Yoga!*** You know we love to have some humour at Anahata 😂 so here's our play on words, get it?🐶 Bring your pup to yoga! Small and medium friendly dogs welcome to come practice with you! If your dog is friendly with other dogs please bring them along. Don't have a dog? No problem! Come and join for the puppy love.Details:
Monday February 10th
7:30 pm
Cost $20
Limited space. Sign up in advance. 🐶 Click Book now and select "Puppy-Stay Yoga" under special events.Humans age 12 and up! Doggo's all ages welcome! The class is 45 mins long with additional 15 mins for puppy snuggles and photos. Due to the winter months please give your pups paws a quick wipe when entering the studio, and if you forget no problem we'll have a couple of spare towels for you. Namaste!!!! aka Puppy-stay !!!
SELF
Self Esteem + Self Love
Self Esteem + Self Love One Day Workshop
This workshop is inspired by and created for all the young women living in the SELFIE world looking to embrace WHO they are.
Join

Vanessa

Marie Dewsbury Reiki Master, Law of Attraction Coach and Author of Heart is Where the Home is, and Sarah Melody Yoga teacher, Songwriter, Previous National Spokesperson, and studio owner of Anahata Yoga for an afternoon of Self Love and Inner Healing! 
Learn how to empower yourself through mediation, affirmations, positive self talk and self care routines.

Workshop includes:
Workshop Material
Personal Journal
Coaching and much more!
Date: Sunday February 9, 2020
Time: 1-3pm
Cost $52
This One Day Worksop is geared towards young teens between the ages of 13-17 however we are open to other ages. Please inquire within.