Events
Fall 2023
Fall Registered Series start Sept 5th

We're back in studio and online!
Join us for one of our 8 week registered series this Fall!
Tuesdays & Fridays 9:30 am Morning Flow ONLINE (Tuesdays Slow Flow, Friday Vinyasa)
Wednesdays 10:00 am Self Love (hatha) 55 plus class
Fridays 5:45 pm Slow the Flow (gentle vinyasa)
Sunday 7:00 pm Calm (Hatha/Slow Flow)
We recommend signing up early. Single class options may be available if space allows. We require a minimum of 2 hours notice when reserving for our "drop in" class options.
Online Class Pass $15 a class plus HST
Studio Class Pass $25 a class plus HST
or save when you purchase a 5 class pass package
Purchase HERE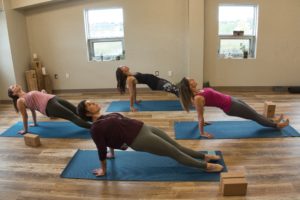 Private classes starting at $90. Interested in booking a private one-on-one or Group class? Connect with Sarah.
We offer group classes for bachelorettes, corporate team building, families, you name it!
connect@sarahmelody.com
OR book a private online class
HERE