Events
online
4 week variety series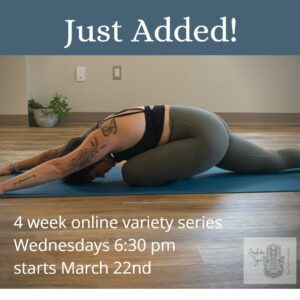 Just added!
4 week online variety series with Sarah Melody!
Class style changes weekly:
Wednesday March 22nd 6:30 pm MindFULL Hatha
Wednesday March 29th 6:30 pm Yin/Yang
Wednesday April 5th 6:30 pm Slow Flow *covered by Cindi this week
Wednesday April 12th 6:30 pm Heart & Shoulders
Learn More HERE
We require a minimum of 4 sign ups in order to run this series. Drop in options may be offered closer to class start date.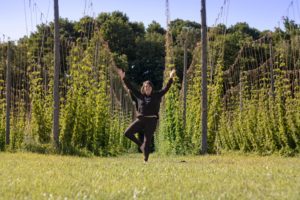 Mark your calendar cause Stretch then Sip is back!
Start your morning with a stretch class amongst the gorgeous hops, then stay for a pint in the beer garden or patio after class. Please bring your yoga mat, water bottle and other items for practicing in the elements (hat, sunscreen, towel).
Sunday June 25th class lead by Sarah Melody
Sunday July 9 class lead by Mark
Sunday July 23 class lead by Sarah Melody
10:30 am at Quayle's Brewery, Coldwater. Reservations can be made closer to the season directly with
Farm
Farm Yoga in support of Outrun Rescue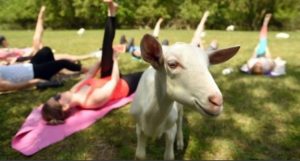 Mark your calendars cause yoga on the farm is back!
Save the Date: Wednesday July 19th 7:00 pm (rain check date is July 26th)
Follow Out Run Rescue's socials or email them to be the first added to the list!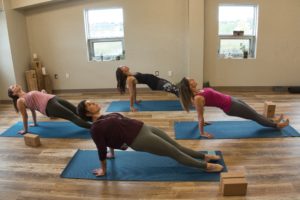 Private classes starting at $90. Interested in booking a private one-on-one or Group class? Connect with Sarah.
We offer group classes for bachelorettes, corporate team building, families, you name it!
connect@sarahmelody.com
OR book a private online class
HERE