Events
Baby
Mom & Baby Yoga at Moondance Organic Gardens, Angus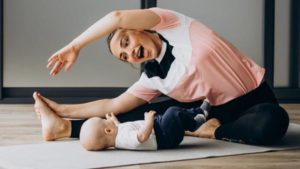 A class for mom and their little one where you can connect with other moms and have time for self care.
Vinyasa yoga practice for mom that incorporates baby in a fun way to use in strength and core part of our class. This series is hosted Outside at Moondance Organic Gardens in Angus.
babies 3 months + welcome. Moms must be approved and postpartum ready.
There will not be any make up classes. If it rains class will move underneath the tent on the farm.
Investment $75 4 week series or sign up for a single class for $25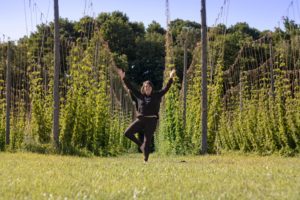 In the Community Events:
Joins us for the 3rd Sunday of every month this summer for Stretch & Sip at Quayles Brewery, 4567 12 Line N, Coldwater, ON
10:30 - 11:30 am includes "stretch" class followed by a refreshing pint at the Brewery
August 21 & September 11
Reservations can be made directly through Quayle's Brewery. 19+ event
Series
6 week Registered Series - Fall 2022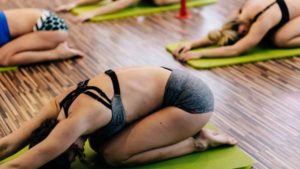 We have a couple Fall Registered series starting in September in person and online.
IN STUDIO SERIES LEARN MORE HERE
Details:
Fall series are hosted at Waterfront Fitness and Pilates 17 Gowan #unit 1 and require advance sign ups. There are no make-up classes for registered series and sign up and payment must be received 2 weeks before in order for class to run. Space is limited.
$120 for 6 week series when you pay and sign up online OR ***Save when you pay cash/e-transfer only $108 for 6 weeks Email connect@sarahmelody.com to reserve
Online Tuesdays & Fridays 9:30 am 6 week commitment
ONLINE CLASSES LEARN MORE HERE

Retreat
Fall Outdoor Yoga Retreat at Moondance Organic Gardens, Angus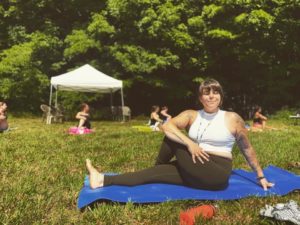 Start your morning under the sun with a Gentle Vinyasa practice lead by Sarah Melody. Walk the beautiful gardens and learn about the local plants with Moondance Organic owner Kim Keckes.
Walking mediation
Yin Yoga
Guest speaker
Includes vegetarian lunch and a light snack.
More details to come. Moondance Organic Gardens, Angus
Saturday September 24th 10 am
Investment Early bird pricing, only $99 when you sign up and e-transfer before September 3rd. Price increases to $135 after September 3rd. e-transfers appreciated email to connect@sarahmelody.com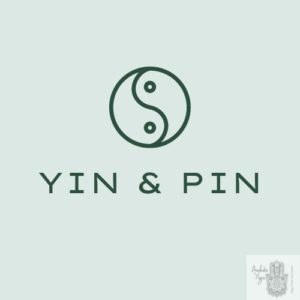 Start with a guided Yin practice where we hold our postures 3-5 mins supported by yoga blocks and bolsters, to release the stress in our tissues. Yin invites our thoughts, emotions, and feelings to the surface where we can acknowledge and observe them on a physical level. We'll end with a long shavasana, Breanna will use acupuncture points to complement the yoga practice, encourage continued energy flow throughout the body, and promote deep relaxation. You will leave feeling like a new person!
Investment $65 includes take home kit
Friday September 23rd 7pm at Waterfront Fitness and Pilates Barrie