Events
Join us for our Monthly Guided Meditation and Gentle Flow with Intuitive Healer Meaghan Kellet (Zen Den) and Yoga teacher & Singer-songwriter Sarah Melody. This evening is a great introduction to meditation, no experience necessary! Due to the maturity of the event we do recommend that yogis are 18 years of age or older. Bring your favourite quartz (rose quartz, clear quartz etc.) to use for meditation. Investment of $31.00 or pay in advance in studio cash $30.00 Book online to reserve your spot as these nights tend to fill up quickly.  If you are new to the studio please arrive 15 mins early to fill out a waiver and set up so we can start class on time
Upcoming Dates: Tuesday November 5th, 7:30-8:45 pm
MED
Awaken Your Inner Goddess workshop
Awaken your inner goddess with Meaghan Kellett and Sarah Melody. This 6 week workshop includes yoga, meditation, crystal healing and more! With focus on a different goddess each week we will dive deep to explore several aspects of the devine feminine within. All are welcome, however 18+ is encouraged due to the maturity of the event. Includes a journal, handouts, crystals, yoga and meditation workshop. Investment is $372/6 weeks. Saturdays from November 2-December 7 from 1:00-3:00 pm
MA
Mandala Paint Workshop
Uncover your mind-body type and create your personal meditation aid through an afternoon of painting and self-discovery. Design your own unique mandala while learning the history behind the new age craze.
Workshop led by full time Tattoo Artist Jayme from Fabled North Tattoo Inc. Hosted by Sarah Melody from Anahata Yoga.
Workshop includes:
-canvas
-paint and supplies
-instruction led by Jayme
-mind-body type quiz
-light refreshments and more
Sunday November 10th 1:00-3:00 pm
Investment of $65
Book Workshop  |  Email Us
SELF
Self Esteem + Self Love
Self Esteem + Self Love One Day Workshop
This workshop is inspired by and created for all the young women living in the SELFIE world looking to embrace WHO they are.
Join

Vanessa

Marie Dewsbury Reiki Master, Law of Attraction Coach and Author of Heart is Where the Home is, and Sarah Melody Yoga teacher, Songwriter, Previous National Spokesperson, and studio owner of Anahata Yoga for an afternoon of Self Love and Inner Healing! 
Learn how to empower yourself through mediation, affirmations, positive self talk and self care routines.

Workshop includes:
Workshop Material
Personal Journal
Coaching and much more!
Date: Sunday November 17th
Time: 1-3pm
Cost $52
This One Day Worksop is geared towards young teens between the ages of 13-17 however we are open to other ages. Please inquire within.
SAC
Barrie Regional Songwriters Group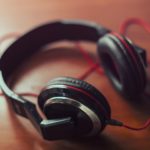 Barrie Regional Writers Group as part of the Songwriters Association of Canada's organization. Join the Barrie chapter of S.A.C. Come and share your own original songs as we discuss different songwriting tips and writing challenges.
To keep your commitment to the group we require an investment will of $30 for the season pre paid or $10 for a drop in meeting. This is to help with the rental of the space as well as bringing in guest speakers.
Sunday November 24, 2019 1-3pm Artists and Promoters working in unison with Guest Speaker Paul Fairley (Admiral Entertainment)
Sunday January 19, 2020 1-3 pm Date with a Demo with Brian Allen (Amplus Productions, Lee Aaron, Heart, Marshall Dane)
Sunday March 29, 2020 1-3pm Cultural Arts Scene in Barrie with Amanda Dyke (Culture Officer - Creative Economy Department, City of Barrie)
Sunday May 24, 2020 (after long weekend) 1-3pm
Previous Meets:
Sunday September 15, 2019 1-3pm Building your fan base with Heydon George (Speck Management, artist development)
Reserve your spot
Join our Facebook Group here  |  Email Us
SG
Season Gatherings Workshop
 Back by request!!! Join us for our Holiday intention setting workshop.
Join Shannelle and Sarah for an afternoon of gentle yoga, reiki, meditation and community connection.
And in the spirit of the holiday seasons please bring a special offering to share with the group. It could be anything from food, stories or massage how-tos. Great way to connect with your Anahata community through the act of giving meaningfully and create lasting connections.
-yoga
-reiki
-Meditation
-hot chocolate!!!!
oh my
Investment $36 in advance
or $46 as of November 23!
Saturday December 14 1:00-3:00 pm
BiZ
Q&A Taxes for Contractors
Coming (again) soon 2020
Are you a contractor in the yoga and fitness world, a fitness instructor or musicians? Would you like to learn more about what you can write off as a business expense? Join Jara, Anahata Yoga's own adviser. Jara comes with 15 plus years experience in bookkeeping. A yogi herself, she understands the importance of doing what you love while making a living. Come with questions!