Events
Celebrate
Anniversary Class with Sarah Melody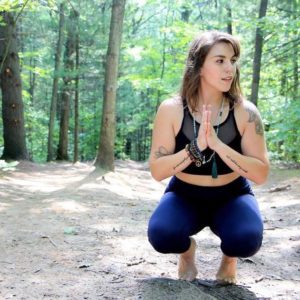 We love any excuse to celebrate it and to spend the time with you!
Join Sarah Melody for her 6th teaching anniversary in this Soul Flow Vinyasa practice
All experiences welcome.
This class takes place at Waterfront Fitness & Pilates, 17 Gowan St Unit 1, Barrie.
$25 cash payment only or use a class pass towards this class
Reserve HERE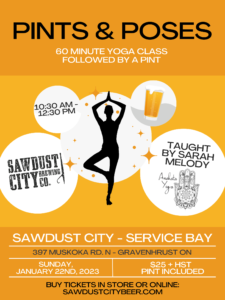 Join Sarah at Sawdust City Brewery, Gravenhurst for Pints and Poses.
Sunday February 12th just in time for Valentines Day and Sunday March 12th 10:30 am
Gentle flow class followed by enjoying a pint at the brewery. All experiences welcome including beginners.
ONLINE
Donation based access to Online Class recordings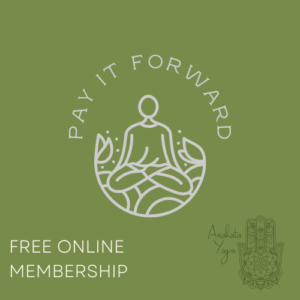 Going back to our roots! November & December we offered FREE online classes all month long thanks to our sponsors. This January we are offering Pay What You Can option to receive access to our Directory of over 400 recorded classes. This is a great way to stay committed to your practice especially during the winter months!
Sign up for your FREE Online Membership HERE

OR "drop in" for an online class HERE We'll be offering pop up online classes throughout the month
Farm
Farm Yoga in support of Outrun Rescue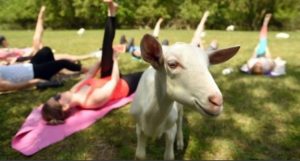 Mark your calendars cause yoga on the farm is back!
Save the Date: Wednesday July 19th 7:00 pm (rain check date is July 26th)
Follow Out Run Rescue's socials or email them to be the first added to the list!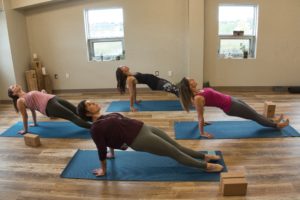 Private classes starting at $90. Interested in booking a private one-on-one or Group class? Connect with Sarah
connect@sarahmelody.com
OR book a private online class
HERE