Saturday, 04 January 2020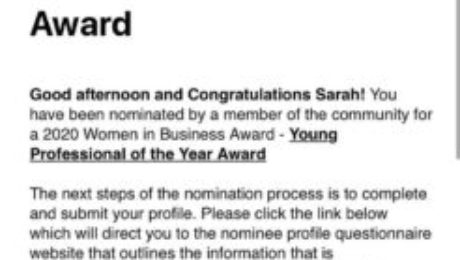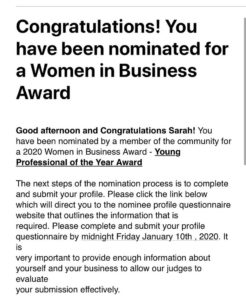 Ummm so instead of doing a happy dance I cried.
Thank you to the anonymous member of my
Community that nominated me for The Women in Business Young Professional of the Year Award. When this email popped up in my inbox 4 days ago I was overwhelmed with tears. And in typical Sarah fashion (yes I talk in the third person sometimes) I immediately felt undeserving of this nomination. But through the e
xcitement I shared with my family and closest friends they reminded me of the years I've spent in the Barrie community through my music and philanthropy work and now my yoga community. They reminded me that I've been an entrepreneur since I was 14! Wow 14? I totally forgot! So thank you to my community for seeing me, thank you for lifting me up, and thank you for believing in me. 2020 let's go!