Events
MooN
Moon Flow and Meditation
Thursday, December 13th - 7:30 pm
Slow flow evening and meditation join Meaghan Kellet (Intuitive Healer founder of Zen Den) and Sarah Melody (Yoga teacher and founder of Anahata Yoga) for this 75 min practice under the moon. Starting with breath work and moving into a slow flow followed by meditation. This event is for all ages and all yogis including beginners.
Investment of $20.00
Book online to reserve your spot, click pay later when reserving to pay the night of. Sign up here
Tea for Three: Design Your Own Succulent Tea Cup
Sunday December 2nd | 1:00-2:30 pm
Design your own succulent tea cup trio. Includes three vintage tea cups, choice of succulents and cactus plants with instruction on how to build and design your own.  Also includes soil, accents and tea. Don't forget to mingle! Perfect for the holiday season to regift.
Investment $80.00 per person | Sign up to attend here
SAC
Barrie Regional Songwriters Group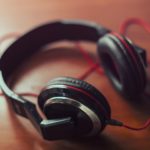 Meet the 4th Thursday of every month 7:00 pm - 9:00 pm
Barrie Regional Writers Group as part of the Songwriters Association of Canada's organization. Join the Barrie chapter of S.A.C. for their monthly meeting. Come and share your own original songs as we discuss different songwriting tips and writing challenges.  FREE for musicians and songwriters
Join our Facebook Group here  |  Sign up to attend free here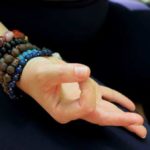 Starting January 9th, 2019
Learn techniques to take off your mat and use in your everyday life. Through Prana breath work, affirmations, positive self talk, meditation and relaxation techniques you'll gain self confidence, a sense of calm and much more.
Investment $170 or $25 for drop in  | Sign up to attend here
BiZ
Q&A Taxes for Contractors
Coming (again) soon 2019
Are you a contractor in the yoga and fitness world, a fitness instructor or musicians? Would you like to learn more about what you can write off as a business expense? Join Jara, Anahata Yoga's own adviser. Jara comes with 15 plus years experience in bookkeeping. A yogi herself, she understands the importance of doing what you love while making a living. Come with questions!